NC State Board of CPA Examiners
As a requirement for continued licensure, the Board requires all active CPAs to complete a specific number of CPE hours, including at least two hours of regulatory or behavioral professional ethics and conduct. Learn more.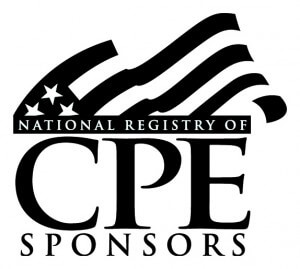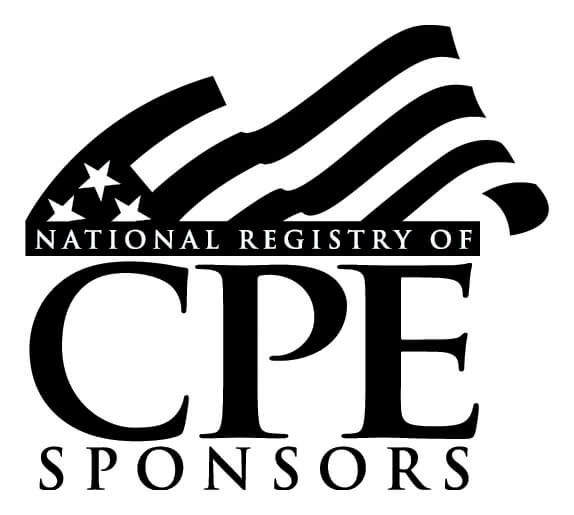 The National Registry of CPE Sponsors is a program offered by the National Association of State Boards of Accountancy (NASBA) to recognize CPE program sponsors who provide continuing professional education (CPE) programs in accordance with nationally recognized standards.
The North Carolina Association of Certified Public Accountants is registered with NASBA as a sponsor of continuing professional education on the National Registry of CPE Sponsors. State boards of accountancy have final authority on the acceptance of individual courses for CPE credit. Complaints regarding registered sponsors may be submitted to the National Registry of CPE Sponsors through its website: www.nasbaregistry.org/.
Learn more about the NASBA fields of study.
NCACPA's NASBA Registry ID: 112314
Approved Delivery Methods: Group Live, Group Internet Based, QAS Self Study
NCACPA is recognized as an enrolled agent program provider.
Certified Financial Planner (CFP)
CPAs holding a CFP credential must take their continuing education from a vendor registered with the CFP Board of Standards. CFP-approved courses are identified in all of NCACPA's promotional materials by having CFP Approved marked.  (Effective January 1, 2006)
To receive credit, members must sign in at registration and provide their FP certification number on the survey. NCACPA will route the appropriate information to the course vendor for subsequent submission to the CFP Board. Due to the complexity of NCACPA conferences, individual conference sessions will not be submitted to the CFP Board.
Educational requirements for CFP credential holders
List of programs qualifying for CFP credit
For more information, visit the CFP website at www.cfp.net. If you have questions, please contact the CFP Board of Standards, at 800-487-1497.
Continuing Legal Education (CLE)
Many of NCACPA programs will qualify for continuing legal education credits. At your request, NCACPA will submit CPE programs to the North Carolina State Bar for approval. Be aware, North Carolina State Bar rules require programs are submitted within 45 day of occurrence or by December 31. Legal professionals will be responsible for reporting, record maintenance, and associated CLE fees.
Some NCACPA programs, such as both 2- and 8-hour ethics, and Don Farmer Tax Seminars, are submitted in advance for CLE approval.
Courses submitted for CLE approval are identified in all of NCACPA's promotional materials by this icon.
GAGAS Requirements for Continuing Professional Education
Members engaged in GAGAS engagements must comply with GAO "Yellow Book" continuing professional education requirements (CPE).
Auditors who plan, direct, perform engagement procedures for, or report on an engagement conducted in accordance with GAGAS should develop and maintain their professional competence by completing at least 80 hours of CPE in every 2-year period as follows. 24 hours in subject matter directly related to the government environment, government auditing, or the specific or unique environment in which the audited entity operates. 56 hours in subject matter that directly enhance auditors' professional expertise to conduct engagements
Programs that satisfy the Yellow Book requirement are identified in all of NCACPA's promotional materials. If marked, the vendor has identified this program as satisfying the 80-hour requirement for Yellow Book. It is up to the individual to determine if this program meets the 24-hour yellow book requirement. This is not an all-inclusive list, as the professional must determine if other programs will enhance their ability to perform GAGAS engagements. Visit the GAO's website, for the complete CPE guidance document.
List of all programs qualifying for yellow book credit
If you have a technical Yellow Book question, please contact the Government Accountability Office at 202-512-9535.